SUBARU meets MULGA!
---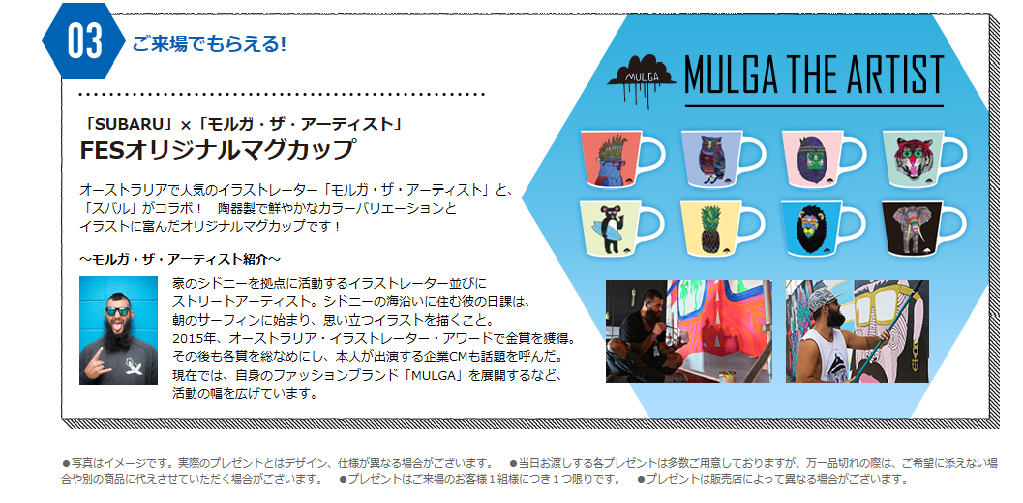 We are pleased to announce a very successful collaboration between MULGA and SUBARU to create a line of collaborative goods. The much awaited funky MULGA Mug is currently available at every SUBARU car dealer. This limited promotional item is sure to add a splash of colour to your home, offices or even for a road trip. So hop on down to your closest SUBARU dealer and grab a mug* today.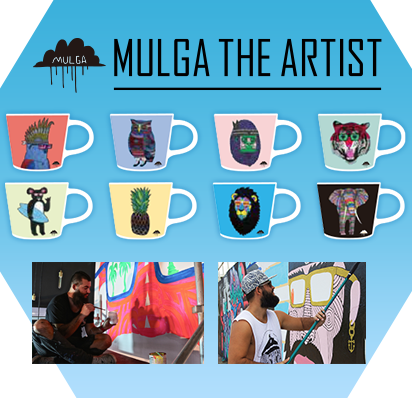 *limited to 1 mug per household.

SUBARU meets MULGA
URL: http://www.subaru.jp/lifeactive/activelifefes/showroom/
Go find your closest SUBARU car dealer in Japan!
http://ap.subaru.jp/search/dealer.html?_ga=1.16098366.980199512.1467940414#/