シドニーにあるアンナデイル北小学校の壁を、子供たちと一緒にペイントしました
---
アンナデイル北小学校より依頼を受けて、美術の授業を兼ねて子供たちにアートを教えながら、学校の壁を楽しくペイントするお仕事をいただきました。子供たちも真剣に、上手にペイントしてくれたおかげで、こんなに素敵な壁に仕上がりました。
そして!地元の新聞にも取り上げていただきました!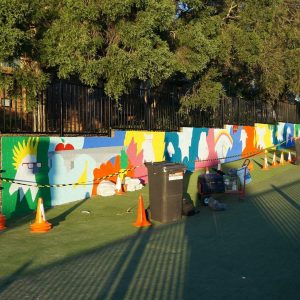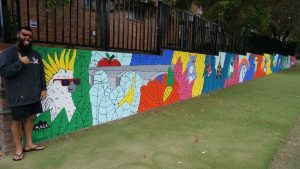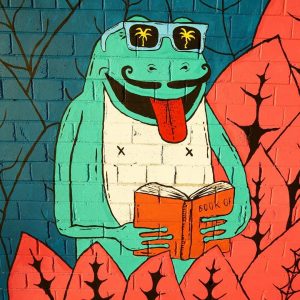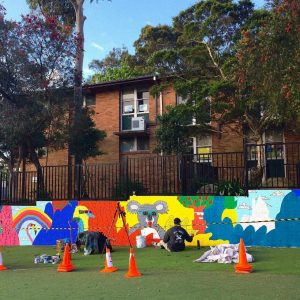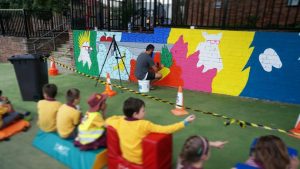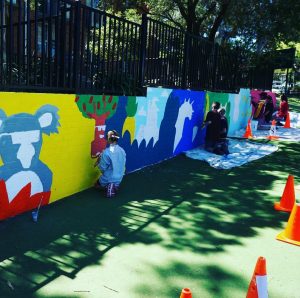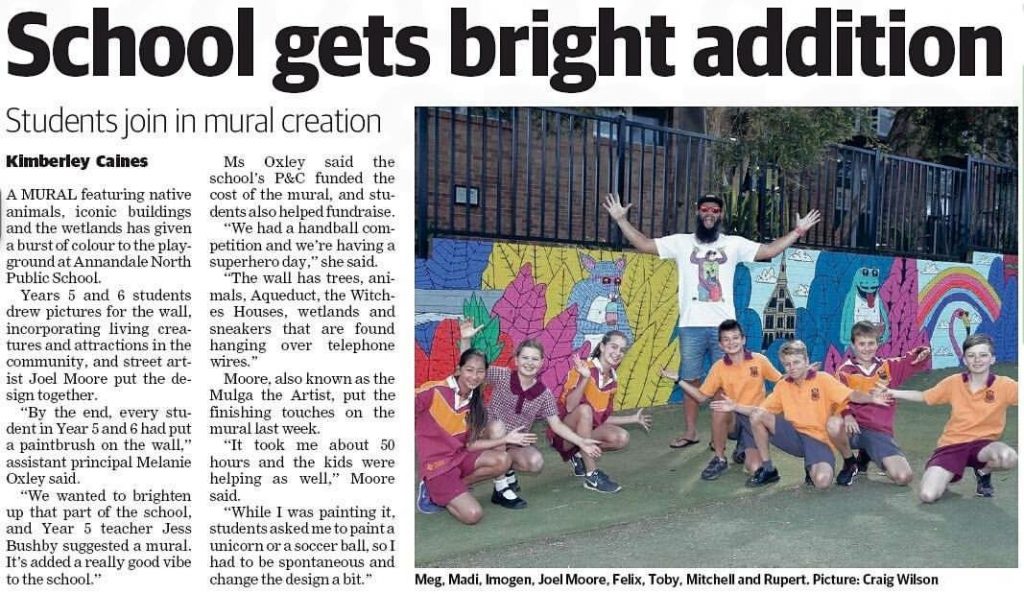 Frankie the Frog as named by Pearl the Girl.
He is chilling on the wall at Annandale North Primary School.
Frankie the Frog enjoys reading illustrated books about flies, which are his favourite snack to eat.
One time he was sitting on his lily pad in his pond eating a fly sandwich when his mobile phone rang.
He put his fly sandwich down to answer his mobile phone
and while he was chatting on his mobile phone
his fly sandwich flew away never to be seen again.
He was fully devo'd and vowed to never again answer his mobile phone whilst eating a fly sandwich.
The End.